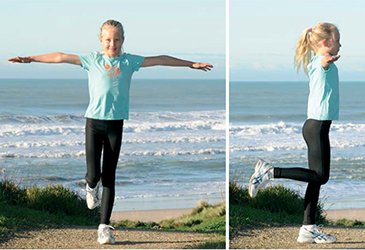 Balance is an essential prerequisite of almost all movement skills.
A static balance is defined as being able to maintain a stationary position throughout the movement.
Stand still with your foot flat on the ground.
Hold your bent let (at 90°) away from your other leg.
Look straight ahead in front of you.
Stand up tall when you balance.
Keep arms stretched but drop/relax shoulders.