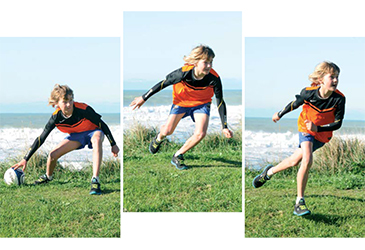 The dodge is a locomotor skill that involves a high degree of balance and stability.
It is an extension of the side gallop and sprint run and incorporates dynamic, fluid and coordinated movement to change direction.
Look straight ahead.
Use the outside of your foot.
Lower body height down and then up when changing direction.
Use your knees to change direction.
Use only 1 step to change direction.
Lower body height and transfer body weight.